The new fuel pump:
Original pump: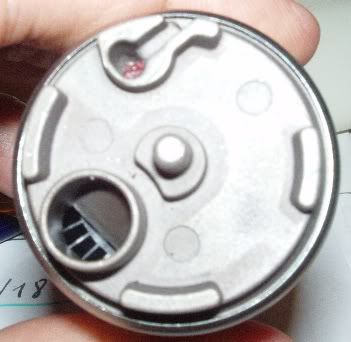 Aftermarket pump:
Comparing the OEM and aftermarket: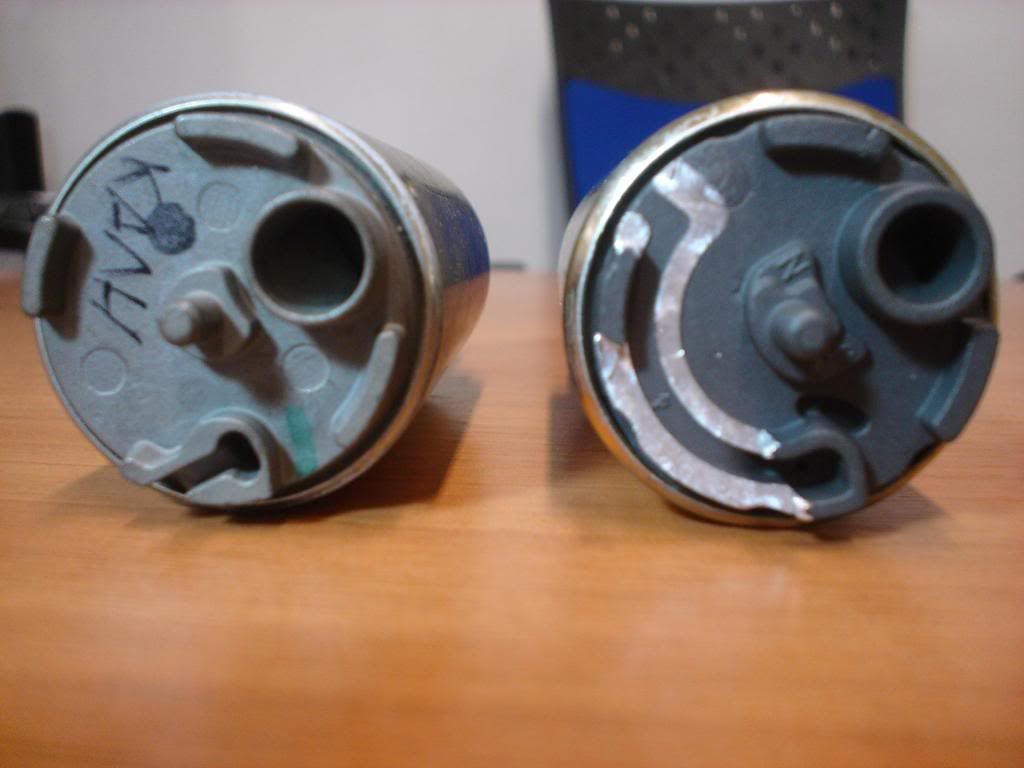 Fuel pump assembly:
The shape of the original fuel pump differs slightly from the imitation so the smaller supporting cage is not functional. The outer larger cage needs some spacers in order to reach the aluminum pump nest, so longer bolts and nuts rectify that imperfection (included).
Special parts
The bronze little pipe falls short now so an aluminum spacer flange is included to sit in the pipe's nest and keep it from bottoming. This way the pipe seals properly to both its ends.
So a complete set includes 2 longer bolts 1.5cm M5, one flange spacer in aluminum, 2 nuts and an o-ring 60X3 made of viton, sealing the fuel pump assembly, shown in the above picture since it usually gets damaged.