Ok here we go again, bike bought 14.3.2014
1/ Front sprocket change from 17T front to 16T front.
Page1
2/ Foot brake & gear extender mod, longer levers Page 1 & 2 Kev2 production longer levers
Page 3
3/ How to remove the fuel tank
Page 1
4/ Look around the air box & throttle bodies
Page 1, Page 4, Page 11
5/Fitted a radiator guard
Page 1
6/ Building & testing my O2 controllers page 2 Fully adjustable O2 controller
Page 3
7/ Replace OEM battery with a Shoria Battery
Page 2
8/ Removed rear passenger foot pegs with weights
Page 2
9/ On the Dyno comparing DNA filter against the STD filter
Page 7
10/ Exhaust weight
Page 8, page 17
Exhaust bracket weights
Page 10
11/ My rear cam baffle mod Page 5
12/ How to wire up a ACC Power supply at the bars
Page 5
13/ Replacement of every nut & bolt to titanium
Page 8
14/ O2 sensor modification from 12mm to 18mm, getting ready for my custom Dyno tune, Page
8, /color]
15/ Kev's side stand mod

Page 9


16/ PCV installed I used a 2014 KTM 1190 Adventure with Auto Tune A/T-300.
Page 9,10, 13


17/ Custom PCV map using a 1190 PCV

Page 13


18/ Bodis link pipe, weight differences + cat install

Page 14, 15,


19/ Bodis Dyno results

Page 16


20/ Right mirror mod

Page 36


21/ Rottweiler air box with 100mm & 80mm long short stacks + custom map

Page 19


22/ Orange levers
23/ Now running 80/80 stacks, have my 40/40 stacks for track days, stack testing,

Page 23


24/ Scotts steering damper
25/ Ignition module

Page 55


26/ PCV quickshifter
27/ Every bolt & nut replaced with Titanium.
28/ My own modified ABS rings that corrects the over reading Speedo.

Page 53-57


29/ KTM's CNC triple clamps

Page 26


30/ R6 foot pegs

Page 52


31/ Ignition module fitted Page

55-56


32/ Modified ABS rings from 48T to 44T to correct the over reading Speedo

page 57>


33/ DynoJet Quickshifter settings for fuel + Ignition

page 65


34/ Tail light mod to stop lugs braking: Page 21
35/ Snorkel mod: page 13, 18
36/ Wings can verse STD can, page 11



Future mods, some already in progress
Different length stack testing mid Jan 2015

Done


Arrow cat link pipe testing
More weight reducing options
Correct over reading Speedo

all sorted


Alter throttle mapping
Replace misting indicators
Ignition mapping,

been tested & will build ignition maps in the coming weeks. 7/15



First mod done was a 16T front sprocket, I find the gearing with the 16T better for our Ozzy speed limits. Remove the front sprocket cover first, peel back the locking nut plate off the sprocket nut, undo the sprocket nut by applying the rear brake & undoing the nut anticlockwise. You have to move the rear wheel all the way forward & peel off the chain off the rear sprocket, remove the clutch slave cylinder (do not unbolt the hydraulic line to the slave cylinder, remove the front sprocket safety plate, lift the chain off the front sprocket & slide the front sprocket off the gearbox splines, there are 2 grooves in the frame to allow the teeth of the sprocket to pass the frame freely.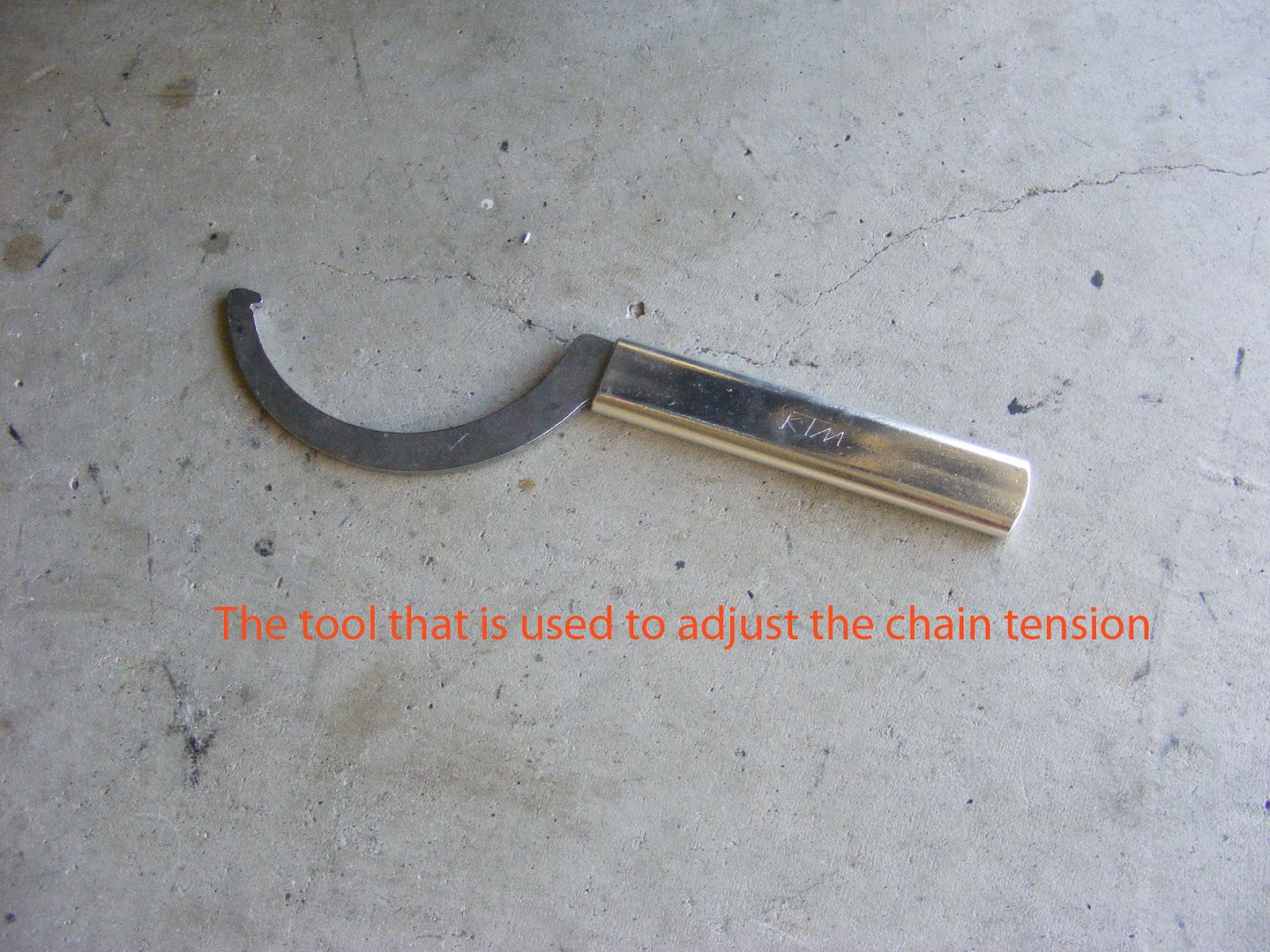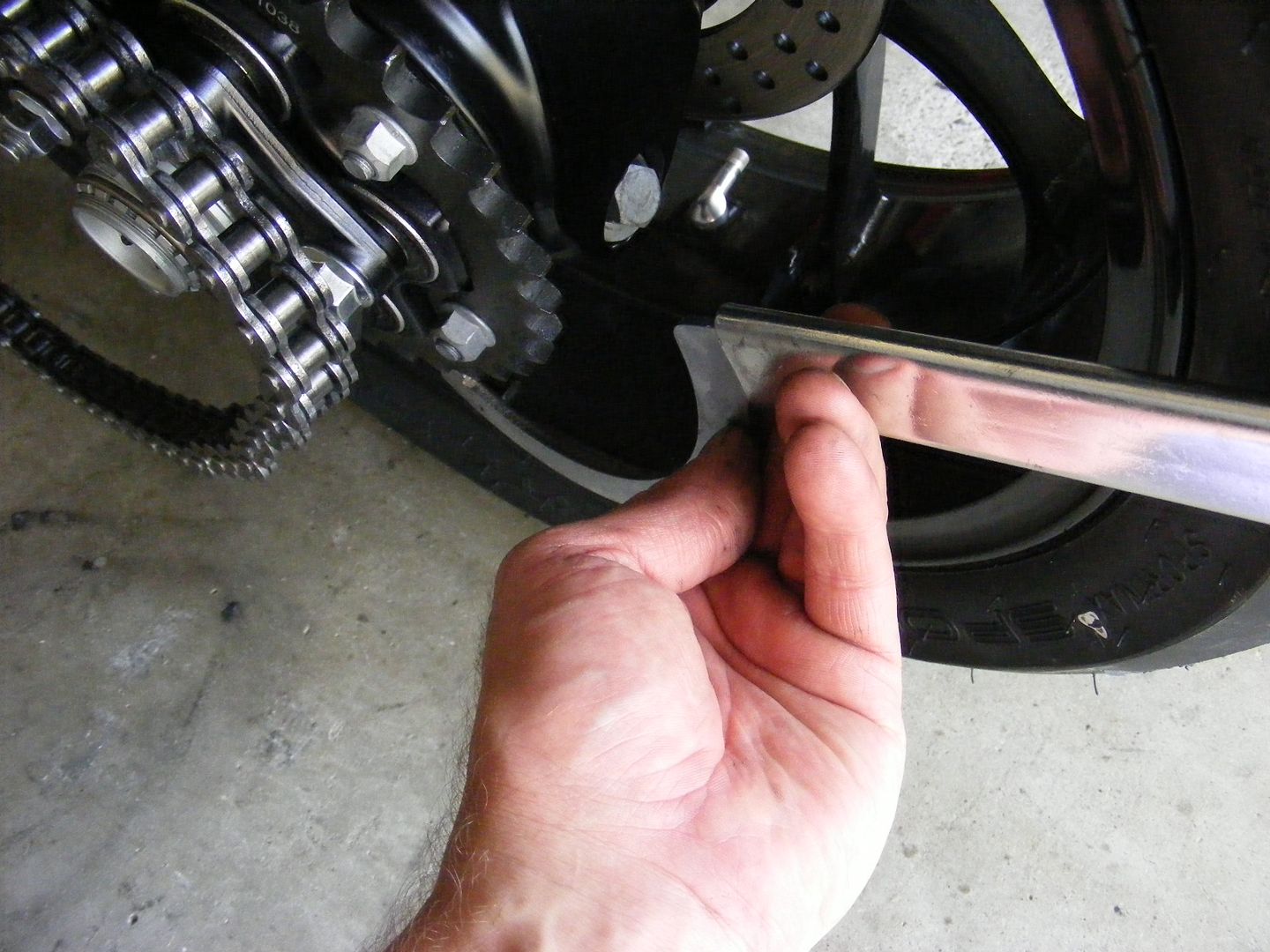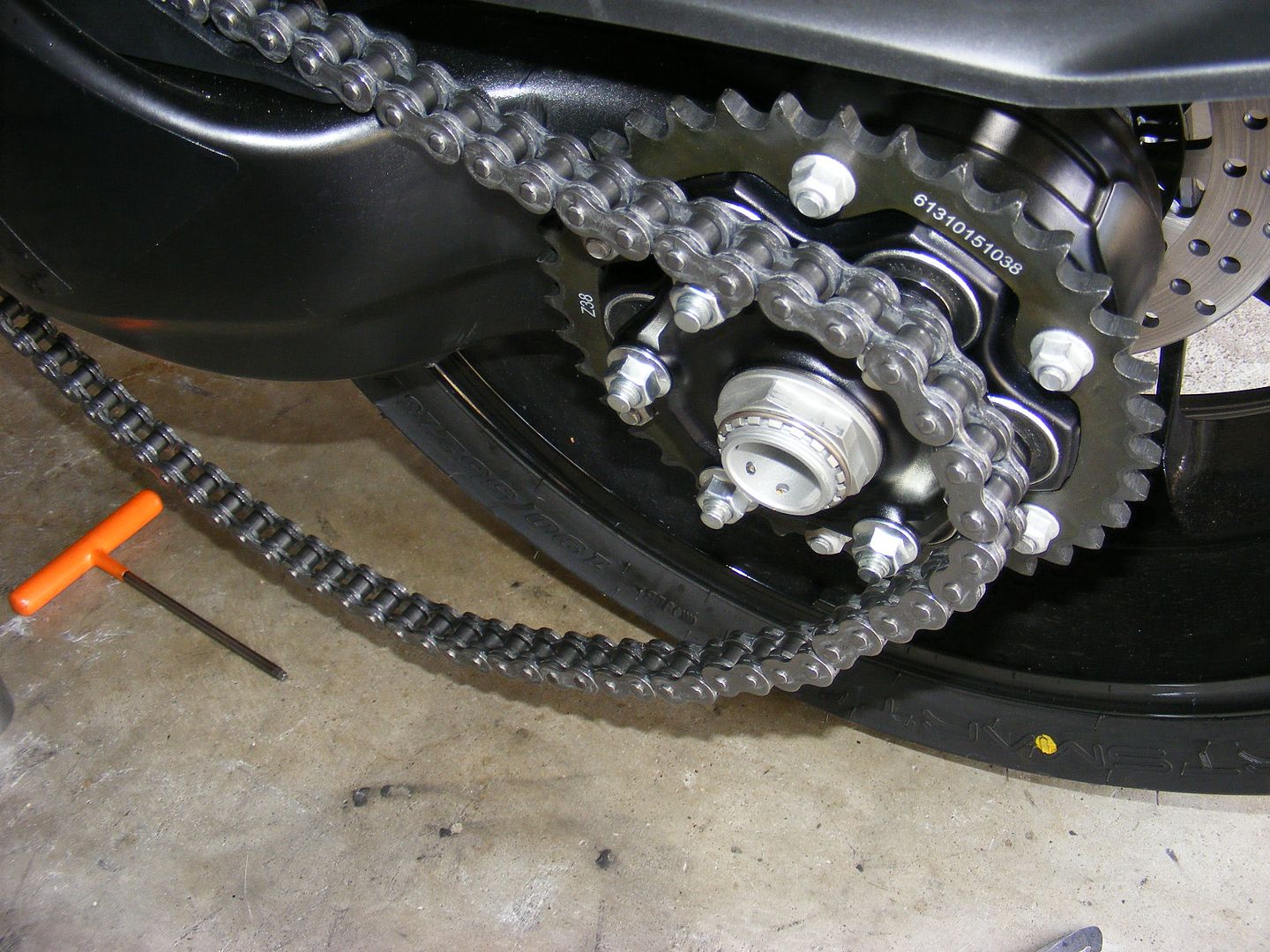 I replaced my slave cylinder & fitted a bit orange bling.