2010 SMR now sold for a 2012 SMT. 9/3/2013
Unfortunately the sign of the times
. The KTM 990 SMT forum or myself can not be held responsible for any modification done to your own motorcycle, any modification you under take is your own responsibility, we are not liable for any claim from the mods listed on this forum.
I started recording all my mods in detail as I found very little info about our SMT/SMR's on the net & the effects directly related to our models.
All the mods below are done to my 2010 990SMR.
1/ Making a Tune ECU cable & installing Tune ECU on a PC would be my very first mod. Cost around US$35.00
Page 1
2/ Turning off the O2 sensor would be my first on the list to actually do on the bike, costs nothing to do unless you fit O2 eliminators. Smooths out the ride nicely, well worth doing. Slight increase in fuel usage. Free
page 1
3/ 16T front sprocket, reduces the chain slap around 3000 RPM, much easier to control the bike at city riding speeds. Smooths out the ride. US$30.00, 17/11/12 Now running 17T front & 42 rear sprocket, feels quite good.
4/ Throttle tube mod, removes the twitchy throttle at small throttle openings. Free
page 1
5/ Raise the forks through the triple clamp by 6mm, much quicker steering in the tight stuff, if you do a lot of high speed riding this mod is not for you. Free
6/ Slipper clutch, safety item, should come standard on all 990's, you can brake later in the corners, the rear suspension keeps the rear tyre on the ground more under hard braking & changing down. Cost me US$850 shipped, best mod on the 990.
Page 1
7/ After market cans, personal choice I would think, Leovince provided the goods in weight reduction, gains in HP & Torque, the Dyno test on the Leo's proved a budget set of cans can show good gains.US$750 You need to load the Akra fuel map. turned off the SAS & remove all the emission control kit. Fitted SAS blanking plates US$30.00, to turn off the SAS use Tune ECU, Free.
Page 1
8/ Removing the second Flies & shafts, a great Dyno result & can feel the gains, smooths out the ride even more at lower RPM's, compression braking is reduced for better control around round abouts. Free
Page 1
9/ DNA or MH air boxes, cost a lot but well worth the gains compared to the standard air box. Saves a little on weight, with increased air speed & volume to the throttle bodies, will need a Dyno made custom map to tune correctly. Can run on the Akra map but best result would be a custom made map.
Page 1
10/ Electronic Power Control, I did not really find any gains from the mod, I will test it next time I am on the dyno with it turned on & off.
Page 1
11/ 2nd radiator fan, standard bike works fine, I just wanted more cooling when the fans ran & found they ran less with more air been drawn through by the 2nd fan.
Page 1
12/ Radiator protection, home made grill, only cost a few $ to make.
Page 1
13/ Shorai battery, 2.9kgs weight saving, higher cranking CCA, expensive mod. I can move the battery from bike to bike, I tend to renew my bike every 18 months.
Page 2
14/ Stainless steel engine bolt kit, just bling.
Page 1
15/ Dyno jet Wide Band Commander 1, expensive but can tune any bike with it. Checks & data logs the A/F ratio's.
Page 11
16/ PCV, great tuning tool.
17/ Lowered the rear brake lever as I was dragging the bakes all the time.
18/ Lowered my gear lever one spline, for more positive gear selection on the up change.
19/ Fitted a SMT seat on my SMR, far more comfortable than the SMR seat.
20/ Dual Velocity stack mod now with KTM RC8 OEM stacks.
Page 7, page 13, page 17, page 18, page 27, page 33, page 48
21/ Oberon clutch slave cylinder.
22/ Modified offset DNA MK3 base plate, new plate made up with holes moved by 20mm to centralize the stacks for more even air flow across the air box lid.
23/ Engine breather mod, pipe blocked off on the air box & a mini filter fitted to the engine breather hose.
Page 1
24/ Running Akrapovic 0648 cats in my Leovince pipes,
Page 38
25/ Fitted an AutoTune AT-300,
Page 30
26/ Fitted a LED strip light.
Page 48
27/ Weight savings
Leovince saves = 4530g
Shorai battery saves =2930g
MK3 air box saves = 1025g
STM slipper clutch saves =350g
Rear pegs removed saves = 840g
2 X 02 sensors removed & 2 blanking bugs fitted saves = 180g
Rear pegs removed saves = 840g
SAS system removed &2 banking plates fitted saves = 480g
2nd flies shafts & motor + TPS removed saves saves = 340g
Total saving on my bike so far =
11515g
Check out my Fuel map section for PCV & Tune ECU maps

.
viewtopic.php?f=13&t=3770&p=13522#p13522
I still have a few more mods in mind, with some in progress.
1/ 2nd fuel tank as the SMR fuel range is no good for me, I need a few extra litres of fuel.
2/ Handle bars, want lower bars, or to machine the triple clamps to reduce bar height.
3/ Titanium bolts to reduce weight, I did this on my last bike which shaved off a few hundred grams.
4/ Akra Titanium full exhaust system, weight saving approx 3kgs, extra HP approx 2hp.
5/ Throttle bodies to be bored +2mm, I have a spare set of throttle bodies & will get them bored +2mm with a +2mm bigger throttle plate. I will send them from Oz to the USA to be bored sometime.
I modify bikes for a hobby, this is my 44th bike I have owned & have just about modified all of them in some way, it's additive once you start playing.
How to upload photo's to the forum
viewtopic.php?f=1&t=4094&p=16957#p16957
The Kev Fuel filter mods.
viewtopic.php?f=3&t=3682
Cheap fuel filters
viewtopic.php?f=13&t=5514&p=23912#p23912
1/ First mod was to make up a Tune ECU cable & used a program called Tune ECU
http://www.tuneecu.com
the cable cost around US$35.00 to make & the program is free to use. With this cable & program you can program all the fuelling & ignition timing on each cylinder & many other functions.
viewtopic.php?f=13&t=3090
viewtopic.php?f=13&t=3090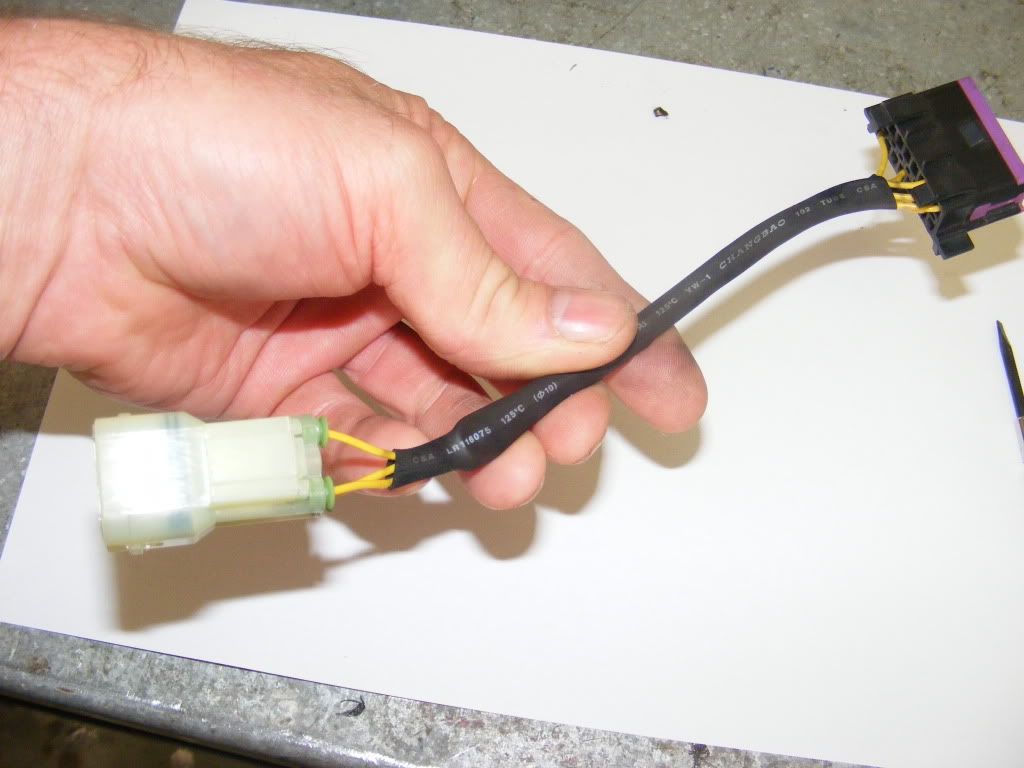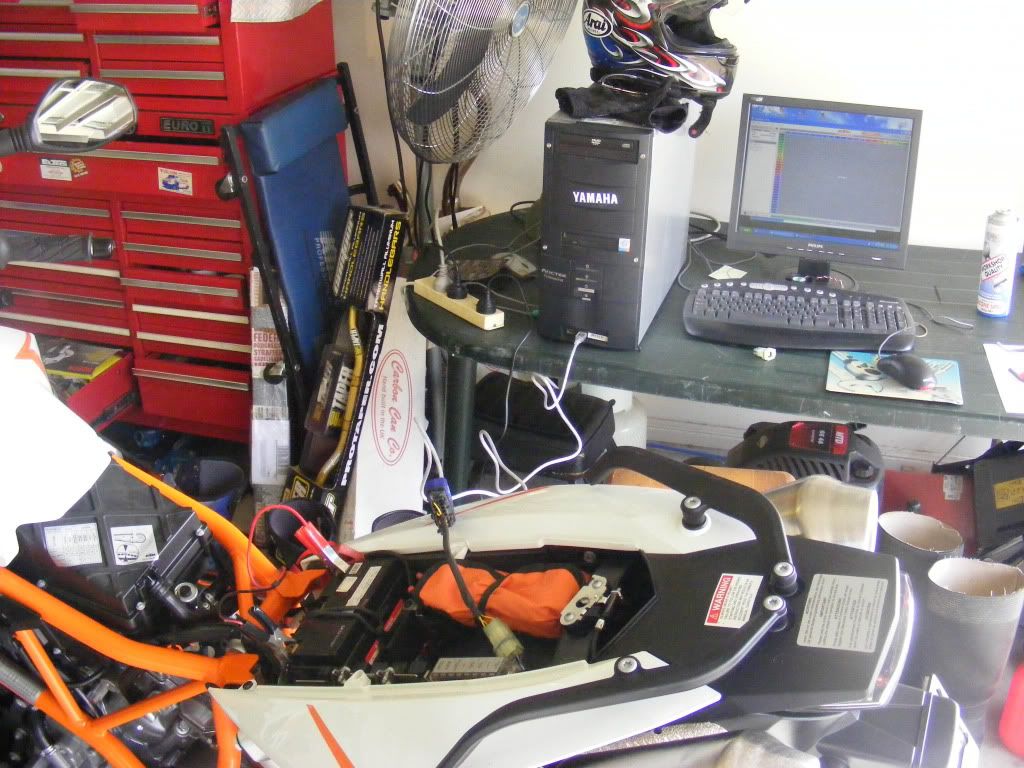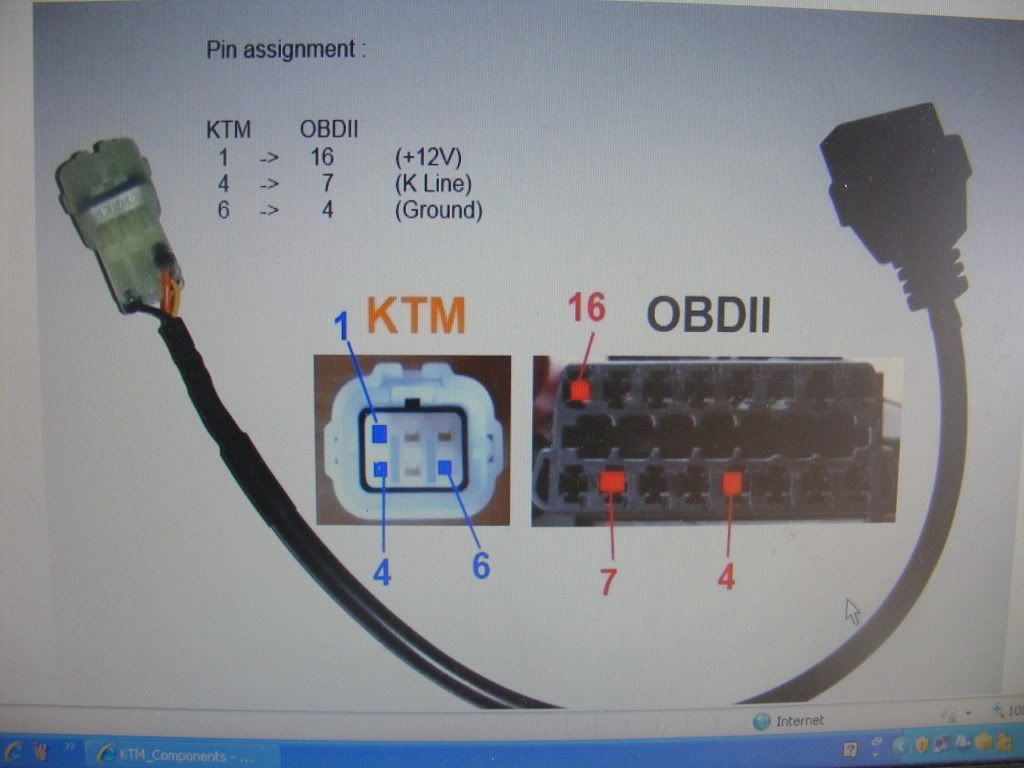 I then turned off the O2 sensors with a 15 min cold reset. Great result with the O2 sensors turned off well worth doing. I checked the A/F ratio on the cruise & it was around 14.7:1 with the O2 sensors on & around 14.2:1 with them off. Turning off the O2 sensors will make your ride much smoother.
2/ 16T front sprocket, great mod for around town, the bike rides much better with less chain chatter around the 3000 rpm range. Costs around US$30.00 for a sprocket.
viewtopic.php?f=13&t=2457
viewtopic.php?f=13&t=2457
3/ EPC retard removal can be done 2 ways. This mod stops the ECU from retarding the ignition timing in 2nd & 3 gears at the lower RPM's, I must admit I did not feel any improvement after doing the mod, some riders say they do.
a/ By turning them off using Tune ECU by un-ticking EPC.
b/
viewtopic.php?f=13&t=2457
viewtopic.php?f=13&t=3076
4/ Engine mods, I started off with a base Dyno run, so I could have some hard proof of what my motor actually produced.